Timebond Adhesive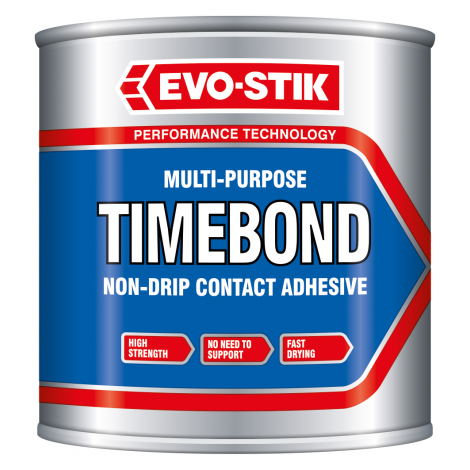 Available colours
Colour indications are a guide only
Features and benefits
Features and benefits
High strength, multi-purpose adhesive that bonds on contact
Easy to spread, non-drip formulation
Ideal for use on vertical and overhead surfaces
Bonds most materials, including metals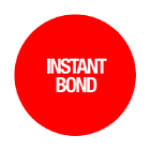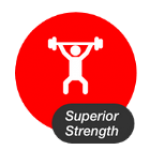 EVO-STIK Timebond Adhesive is a high strength, multipurpose adhesive that bonds instantly on contact without the need for clamping or special support - making it ideal for a wide range of DIY tasks and household repairs. Its non-drip formulation makes it easy to spread, and means it's perfect for use on vertical and overhead surfaces.
Suitable materials: Wood, MDF, laminate, metal, PVC, cork, leather, rubber, glass, mirror, stone, and ceramics.
Sizes: 65g blister tube, 250ml tin, 500ml tin, 750ml tin or 1 litre tin.
Coverage: 2.8m² per 500ml tin (based on one surface coat).
---
Frequently Asked Questions
It can store for up to 18 months from date of manufacture when stored in original, unopened packaging under cool, well ventilated conditions.
Surfaces to be bonded must be clean, dry, and free from any contamination such as dust, grease or paint.