Seriously strong stuff fast setting adhesive
Available colours
Colour indications are a guide only
Features and benefits
Features and benefits
Fast setting
Holds up to 300kg/m2 in just 15 minutes
Sticks most materials
Suitable for interior and exterior use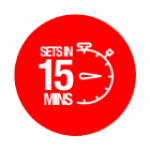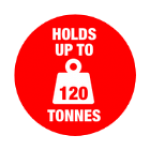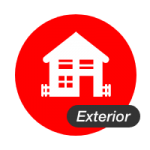 EVO-STIK Seriously Strong Stuff Fast Setting Adhesive can hold an incredible 300kg/m2 after just 15 minutes. When fully cured, a single cartridge will support the weight of three 40 tonne trucks!
The solvent-free adhesive resists extreme temperatures and movement and will even stick to damp surfaces. As it's waterproof, it's suitable for interior and exterior use.
Suitable materials: Wood, MDF, plaster, brick, tiles, ceramics, plastics, PVC, concrete, stone, metal, glass, mirrors and more
Sizes: C20 cartridge
Coverage: Approx. 14m of a 5mm diameter bead per cartridge
Application temperature: +5°C to +30°C
Storage/shelf life: Store for up to 12 months from date of manufacture in original, unopened packaging under cool, dry, conditions within the temperature range of +5°C to +30°C and out of direct sunlight. Protect from frost.
---
PREPARATION
1. Make sure the surface is sound, clean and free from contaminants such as dust, oil, grease and any loose material.
2. Cut off the dome at the top of the cartridge and be sure not to damage the thread. Cut the nozzle at a 45° angle to the required diameter and screw it onto the cartridge.
3. Insert the cartridge into a cartridge gun and repeatedly squeeze the trigger until the adhesive appears.
APPLICATION
4. Apply parallel lines of adhesive to one of the surfaces, align and bring the surfaces together ensuring to crush the beads of adhesive.
5. Beads 5mm in diameter are generally sufficient.
CLEANING
6. Uncured product may be removed using cloths lightly dampened with white spirit or acetone after carefully scraping off the bulk.
7. Cured product can only be removed by mechanical means
FREQUENTLY ASKED QUESTIONS
Typical drying time is approximately 15 minutes. However, full bond strength will be achieved after 24 hours.
No, Seriously Strong Stuff Fast Setting Adhesive is not suitable for use in structural applications
Safety Data Sheets
The Safety Data Sheet for this product is available on an external website. Follow the link to download.